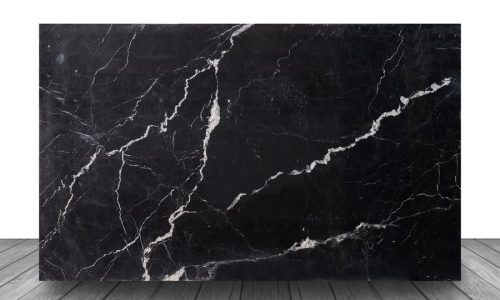 Although many people like the elegant feel of marble surfaces, not everyone does. There are undoubtedly benefits and drawbacks to marble surfaces. While certain benefits and drawbacks are immediately apparent, others won't become apparent until after they have been put in place. Before selecting to install marble countertops, find out more about its benefits and drawbacks.
In this blog, we will also go through some of the facts about marble stones that you should know before purchasing them for your kitchen or bathroom countertops:
Marble Countertops
Finding the perfect marble for your needs will be aided by completing comprehensive research as there are many different types, pricing, quality, and colors of marble countertops. Numerous variations of marble exist based on the material's origin, impurities, colors, patterns, and veining. White, pink, black, and green are among the color spectrum's hues.
Carrara marble is the most popular option because it is typically the least-priced option. Nevertheless, Calacatta, Statuary, and Crema Marfil can also be used in kitchens.
Pros of Marble Stone Countertops
Here are some of the amazing advantages you get when you choose marble stone countertops for your next home remodeling:
Appearance
Nothing compares to the appearance of marble kitchen countertops. Others can't compare to the richness or the character of the stone. However, the veining of marble countertops is typically what piques people's interest.
Wonderful for Cooking
Because it naturally keeps cool, marble is an excellent surface for baking and other forms of cooking. Due to its partial heat resistance, marble countertops should not be used with hot pots and pans.
Value Added
According to some experts, marble countertops can raise the value of your house. The presence of marble countertops can give the valuable impression that the property is worth more than its original price, but this is debatable.
Longevity
Marble countertops will last a long time with proper cleaning, maintenance, and sealing. So, marble countertops will be a good investment option for your home.
Cons of Marble Stone Countertops
Following are some of the cons which you face when you install marble countertops in your home:
Porous
Acidic substances will permanently discolor marble, which is porous. If you want to keep your marble countertops looking great, it's important to take proper care of them.
Make sure to have them sealed at least once a year to protect against stains, and consider sealing them right after installation to give them an extra layer of protection.
If you do end up with a stain, you can try using a cloth dipped in a solution of 12% hydrogen peroxide and ammonia to remove it. Just be sure to test the solution on a small, inconspicuous area first to make sure it won't damage the marble.
Etching
Marble will etch when the polish or sealant fades or will scratch if exposed to acid for an extended period of time. Marble can be polished to help conceal etching. Use dry steel wool to buff out minor blemishes and wet marks.
Cost
Not everyone can afford marble countertops since they are more expensive than other countertop options. Despite the fact that some types of marble can be less expensive, they are probably still more expensive.
Maintenance and Care
To extend the longevity of marble countertops, frequent maintenance is required. That entails sealing them after installation to stop stains from setting in. Sealing should be carried out at least once every year, while some experts advise doing it every six months if your kitchen is often used.
Ammonia and hydrogen peroxide can be used to remove stains, or you can refinish the counters. Additionally, marble will need regular polishing and frequent cleaning.
Because acids can make marble surfaces less shiny, it is better to avoid using them on marble countertops. Be careful not to knock things across marble because it is also prone to chipping, such as a belt buckle or other heavy objects.
Design Options
There are several marble countertop possibilities available. When it comes to choosing marble for your project, keep in mind that the color and veining pattern of the marble will play a big role in determining its suitability for indoor or outdoor use.
For example, marbles like Crema Valencia with red veining can work well for both indoor and outdoor applications, while marbles like Calacatta Michelangelo are better suited for minimalist design concepts.
Typically, marble comes in colors and veining patterns that match kitchen designs. Well, while visiting SK Stones on the internet, you can directly have a look at the various marble countertops design options available.
Installation
Be aware that marble is heavy if you decide to build your own marble countertops. This means that in order for it to be adequately supported, it requires a strong and stable base.
You will require a circular saw and a diamond blade to cut marble. Water might help you cut more quickly and create less dust. You must put on a respirator, earplugs, and safety glasses.
When installing marble countertops, it's important to keep in mind that it can be a time-consuming process. Hiring a professional can take around four to six hours, but if you decide to do it yourself, be prepared to dedicate an entire weekend to the task.
It's crucial to ensure that the countertops are perfectly level to avoid any sags, and accurate measurements are necessary for a successful installation.
According to the research, it has been found that marble has a lifespan of more than 100 years. But it does require care and upkeep. Because it's not the hardest material, it can get dents and chips. Marble countertops will last a lifetime if they receive regular sealing.
To sum up
If you enjoy marble, you are probably well aware of the maintenance required. While expensive, marble has an unmatched beauty for countertops. When the time comes to sell your house, it will wow potential purchasers and have a longer lifespan than other counters.
SK Stones is one of the leading suppliers of marble stone countertops and slabs. Browse through our collection to know more about the marble stone designs available!
Read More: The Different Marble Stone Floorings Available in Pakistan