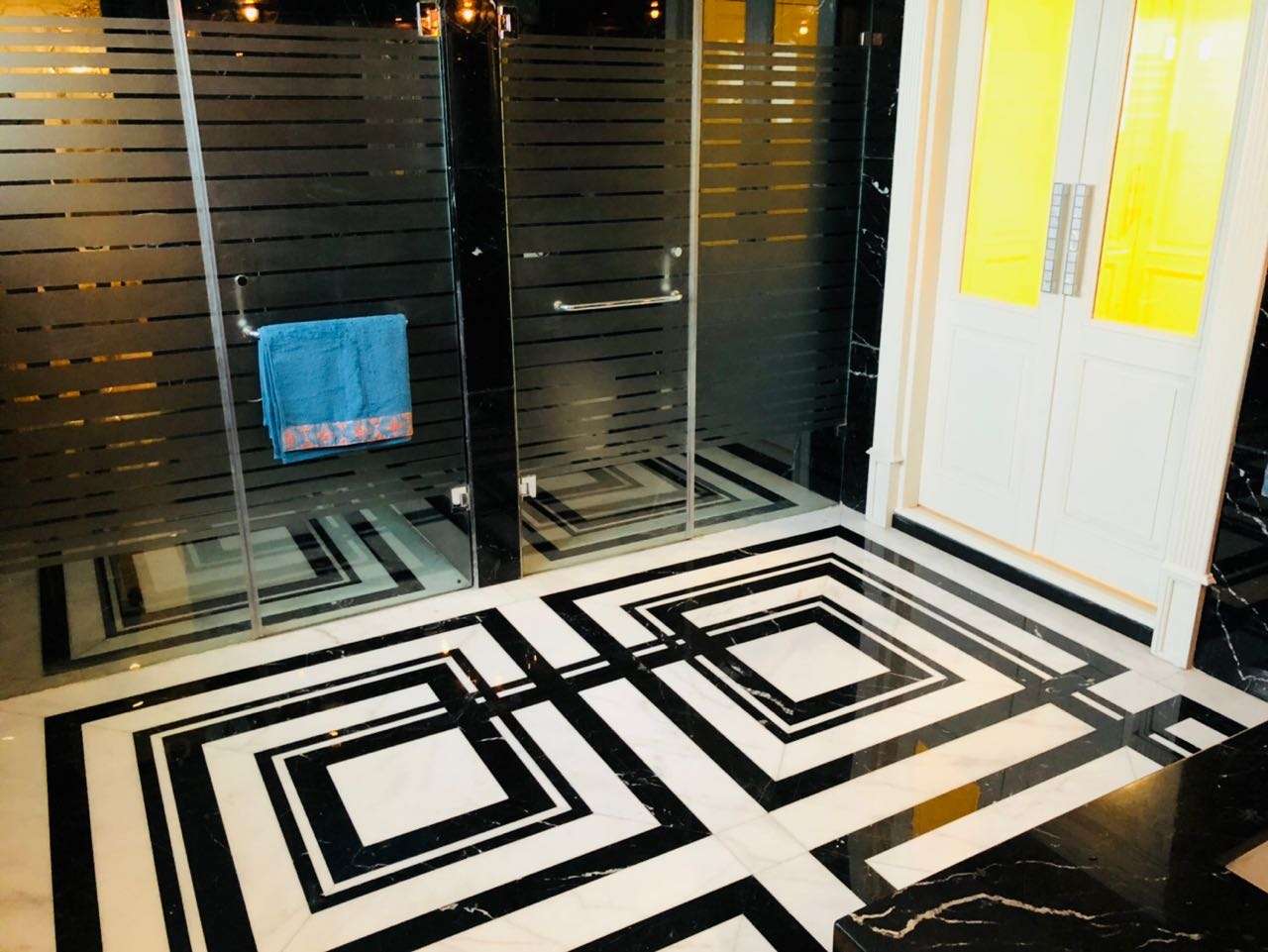 One of the most crucial components for improving a home's interior is the flooring. One of the most popular types of materials utilized to accomplish this goal and give your home a continuous floor finish is marble flooring.
It's crucial to select the ideal type of marble stone for your home, given the ease and elegance that marble brings, taking into account your budget and style.
We have combined here some of the most demanding marble in Pakistan along with their prices. This blog will help you in finding the right marble stone for your home:
Marble
Marble occurs naturally and is majorly used in architecture and construction. It is popular among the people in Pakistan due to its beautiful appearance and durability in the long term.
In Pakistan, we have some of the best marble in Pakistan, which attracts people to choose them for placing in their homes or businesses. Well, we have combined some of the marble stone used for floorings. It is easy for you to choose from them as their prices are also mentioned in the blog.
Types of Marble Stone Flooring
Given that each has distinct qualities, the question of whether to choose marble or granite flooring is still controversial in Pakistan. However, due to its increased elegance and practicality in modern house designs, marble frequently ends up being the material of choice.
This material comes in a variety of forms and is produced as marble tiles, one of the most well-known kinds of flooring tiles that are then utilized for flooring.
The following is the list of popular and frequently used marble kinds is priced differently. Depending on their distinctive qualities and durability, their pricing per square foot can differ:
Parlino Marble
The Parlino Marble features a smooth design with few texture lines and a light cream color. This kind of marble offers the interior of your house a contemporary feel and provides a fantastic glossy surface that is simple to maintain.
Parlino Marble is one of the nicest marble varieties in Pakistan while being quite pricey. This type of marble has common use in rooms, porches, floorings, and galleries.
Verona Crystal Marble
Verona Crystal is a stone with a deep, gorgeous golden-brown tint. This kind of marble is a very cost-effective option and is frequently utilized as flooring in large venues. You can choose Verona Crystal Marble for your home remodeling at a cost-effective price.
China Verona Plain Marble
This particular variety of Verona Marble is referred to as China Verona Marble because it is imported from China. The option of having marble flooring is growing in popularity.
Given that it is imported, it is a little more costly than most marbles, but it is a great option for your home's interior. The tiles made of China Verona marble have the fewest crystals embedded in them, which speaks to their strength and superiority.
Verona Spots Marble
In Pakistan, Verona Spots marble is one of the most popular choices because of its low cost and smooth texture. It goes by the name Verona Dhaba and is frequently used in kitchens, galleries, stairs, and rooms.
Tavera Marble
Tavera is a stunning beige marble with subtle brown undertones and traces of earthy color. This marble is particularly cost-effective and suitable for flooring applications. Tavera marble gives your house's floors a detailed appearance due to its granular nature.
Tavera Light Marble
A Tavera variant that is lighter in weight is Tavera Light Marble. It somewhat qualifies as Pakistan's most economical marble flooring option due to its weight. People on a tight budget who want to improve the interior of their houses may consider this choice because it is inexpensive and accessible.
Tipi Flower Marble
Natural stone marble with a distinctive marble flooring option called Tipi Flower has a little granular texture and appears to be uniformly organized. It is a marble tile that adds to the beauty of your home and is reasonably priced.
Ziarat White Marble
For customers who seek an exquisite interior in their homes or offices, this white marble flooring is perfect. It is one of the most exclusive and pricey varieties of locally mined marble in Pakistan. This marble has an entirely white backdrop and a high-end finish with extremely fine random grain patterns.
Ziarat Supreme Marble
If you want to design a high-end interior for your home, Ziarat Supreme is one of Pakistan's most expensive marbles. The cost of these anti-slip marble floor tiles is on the extremely high end of the pricing range, given their quality.
Get the Best Marble Stone from SK Stones
Marble corrodes with time from rigorous handling, frequent washing, and soap use. The marble will look brand-new and shiny when polished with the best care.
This is because the polish gives it a bright gloss and smooths out its texture, making it look like brand-new marble.
All the marble installations in your home will remain in pristine condition if you have them polished once a year. These marble flooring choices are among the best you have to offer. In addition to being a sturdy and practical choice, they have elaborate designs and vibrant colors that quickly brighten a space. You can contact us at SK Stones Pakistan for any type of marble stone!
Read More: Black Granite Stone: An Elegant Choice for Kitchen