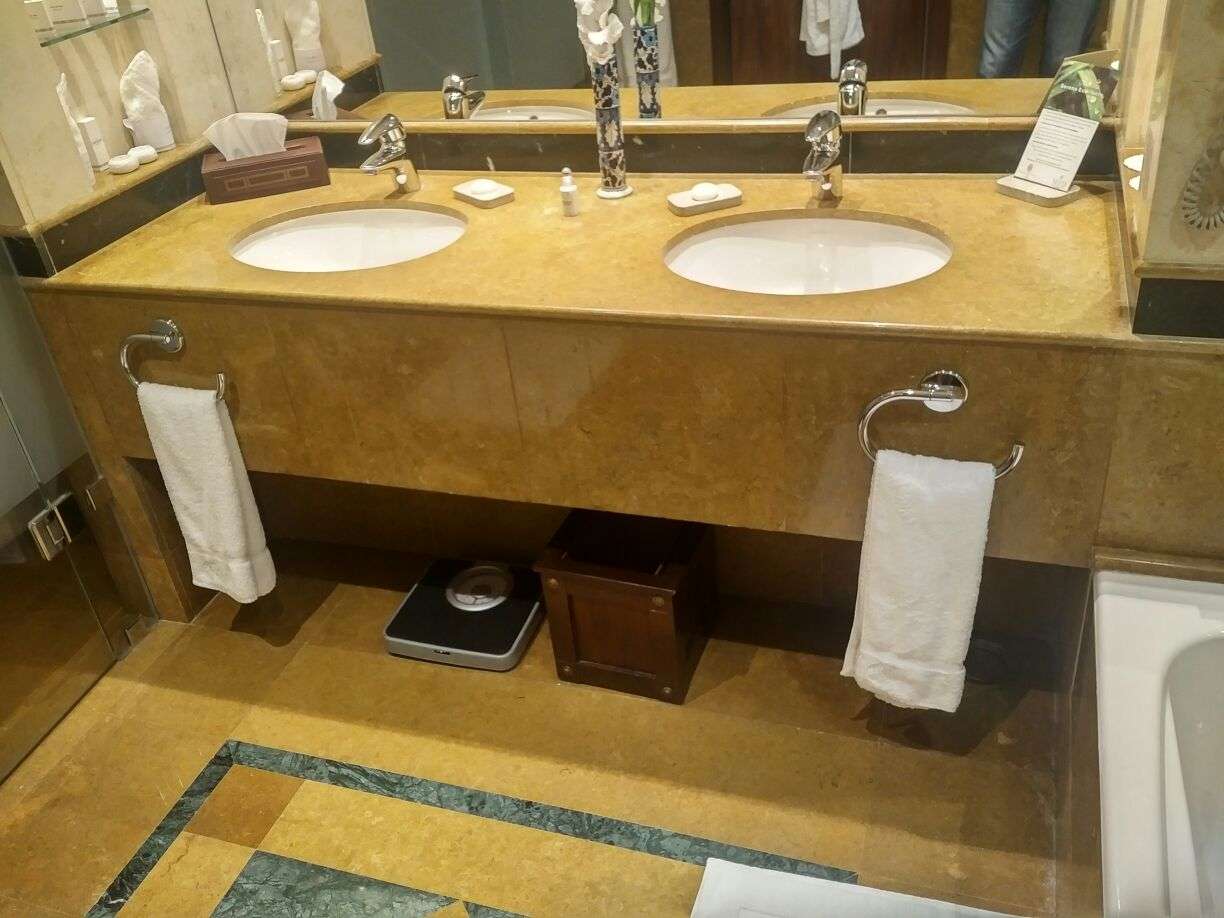 Are you planning to renovate your home or workspace? Are you looking for stylish and durable stones for your home design? So, the answer is SK stones, Here you will get onyx and travertine stones in Pakistan, which are known for their unique colors and patterns.
Sk Stones is your partner in complementary home decor. They are using Both onyx and travertine stones in flooring, countertops, and wall cladding, and they can add a touch of elegance and sophistication to any space.
Furthermore, if you're specifically looking to upgrade your bathroom vanity in Fort Lauderdale. Sk Stones has a range of options with the best designs to choose from. Whether you prefer a modern or classic look, various bathroom vanity styles are available that can enhance the overall ambiance of your bathroom.
Additionally, in this article, we'll explore the onyx stones price in Pakistan. As well as, provide you with some stylish bathroom vanity ideas for your Fort Lauderdale home.
Sk stones cover up all of your needs at one stop shop. We cater the durable, stunning, and timeless aesthetic products. That will add value to your walls, floors, or kitchen countertops. Furthermore, get the lavish bathroom vanity. Learn more about the outstanding material that will dazzle your space.
Explore How can Onyx and Travertine Stones use for home interiors?
Onyx and travertine stones are popular choices for bathroom vanities. As they add a touch of luxury and sophistication to any bathroom. For bathroom vanities, these stones can be used in several ways.
For instance, onyx can be cut into thin slabs and used as a countertop or vanity top. When backlit, onyx can create a stunning visual effect and add ambiance to the bathroom.
On the other hand, people more commonly use Travertine as tiles for bathroom floors or walls. You can also use Travertine tiles to create a backsplash for the bathroom vanity or as an accent wall to add visual interest.
Both onyx and travertine stones can create a striking feature wall or accent wall in terms of bathroom walls.
You can use Onyx as large slabs to cover the entire wall or as smaller tiles to create a pattern or mosaic.
You can use Travertine tiles to create intricate patterns or a classic brick-like appearance. Onyx and travertine stones are also popular for use as bathroom flooring due to their durability and resistance to water damage.
When it comes to installing onyx or travertine stones for bathroom vanities, walls, or flooring. It's important to hire a professional or interior designer who has experience working with these materials. They can advise you on the best type of stone for your needs. Also, they will guide you through the installation process. With proper installation and maintenance, onyx and travertine stones can enhance the overall aesthetic of any bathroom and add value to your home.
Furthermore, Onyx stones' price in Pakistan varies according to the designs, types, and styles you choose.
Stylish Bathroom Vanity Ideas for Fort Lauderdale Homes
If you're looking to upgrade your bathroom vanity. There are several stylish ideas to consider for your home. One popular option is a modern floating vanity, which can create a sleek and contemporary look.
Another option is a classic freestanding vanity with a marble or onyx countertop, which can add a touch of elegance and sophistication. 
For those who want to maximize storage space, a double-sink vanity with cabinets and drawers can be a practical and stylish choice.
Finishing Options
In addition to the type of vanity, the materials, and finishes you choose can also impact the overall style of your bathroom. For example, using a natural wood finish or a matte black finish can create a rustic or industrial vibe. While a glossy white or polished metal finish can create a more modern and minimalist look. And, as mentioned earlier, incorporating onyx or travertine stones into your bathroom vanity can add a unique and luxurious touch.
Ultimately, the best bathroom vanity for your home will depend on the style, budget, and practical needs. Consulting with an SK Stones professional, can help you choose the best vanity and materials for your specific space and vision under your budget.
Read More: What is Travertine? Colors & Types