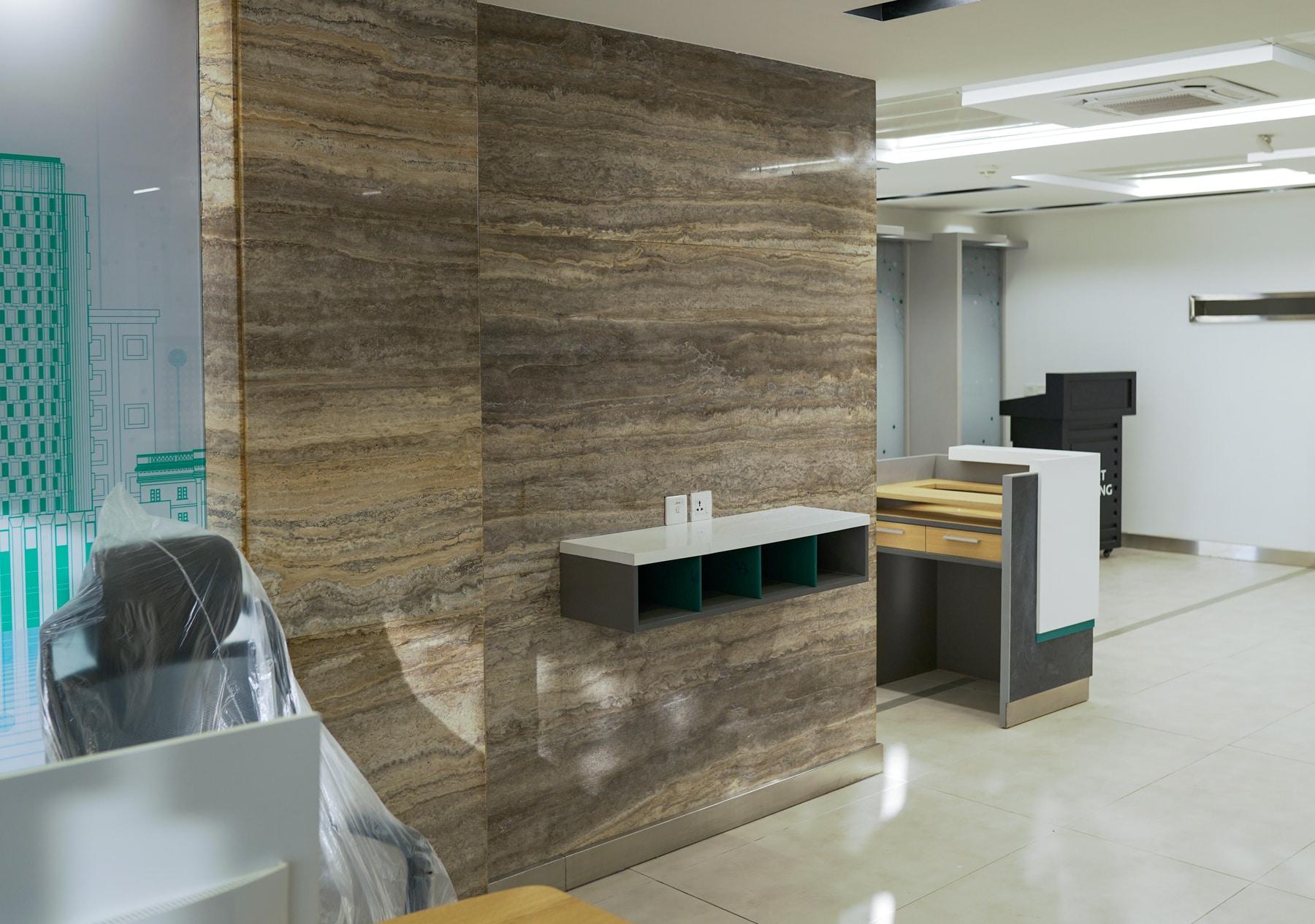 Travertine is one of the most flexible building materials in the market with many colors and types. Travertine countertops, tile flooring, and travertine backsplashes are examples of this natural stone's beauty. This guide will assist you in determining the appropriate travertine slabs for your new countertops or backsplashes.
What is Travertine?
Travertine is a natural stone that is a kind of limestone; however, the two materials are quite different. This sedimentary rock is found in limestone caves and areas adjacent to hot springs. Travertine stone is carved and shaped from this rock. While color differences exist, travertine surfaces are typically seen in lighter shades such as light greys and golds. The veining is also possible in some forms of the material.
You might hear about "travertine marble" together. Still, technically, travertine and marble are two distinct types of rocks. Travertine is a sedimentary limestone rock, whereas marble is a metamorphic rock—a sedimentary rock that forms due to sediment deposition over time. But a metamorphic rock forms when a sedimentary rock suffers considerable pressure and temperature changes over millions of years.
What Are the Best Types & Colors of Travertine?
Travertine is available in different colors and styles. Here are some best types of travertine.
Silver Travertine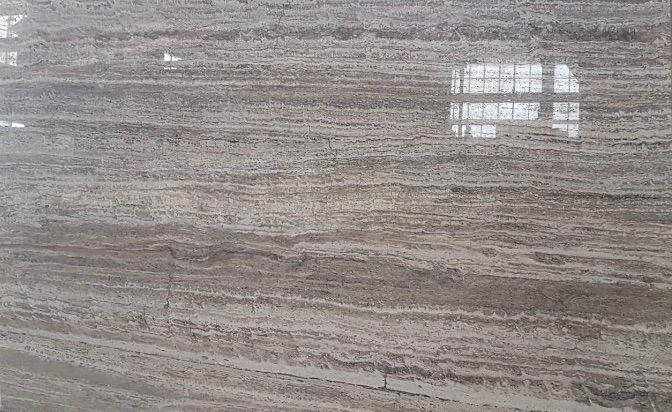 Silver travertine is Turkey's gorgeous gray, brown, and black stone. No matter where you install it, the stone will look terrific. In particular, travertine is best suited for low-traffic areas and walls, making this the perfect stone for bathroom vanity tops and tub surrounds.
Titanium Travertine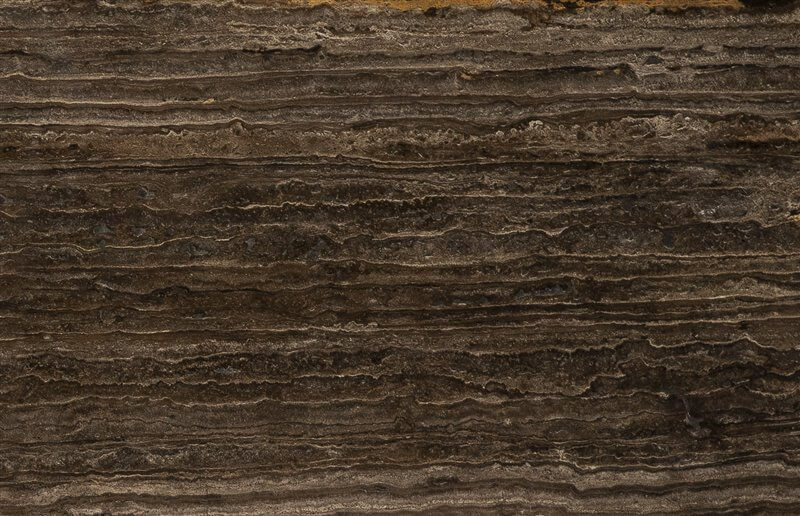 Titanium travertine is primarily extracted in Iran and Turkey. This travertine type has an impressive color range ranging from dark grey (sometimes brownish) to pale Phrygian. Due to its unique hue and qualities that set it apart from more traditional travertines, it is tailor-made for rooms with a modern design and elements such as steel and concrete.
Marjan Beige Travertine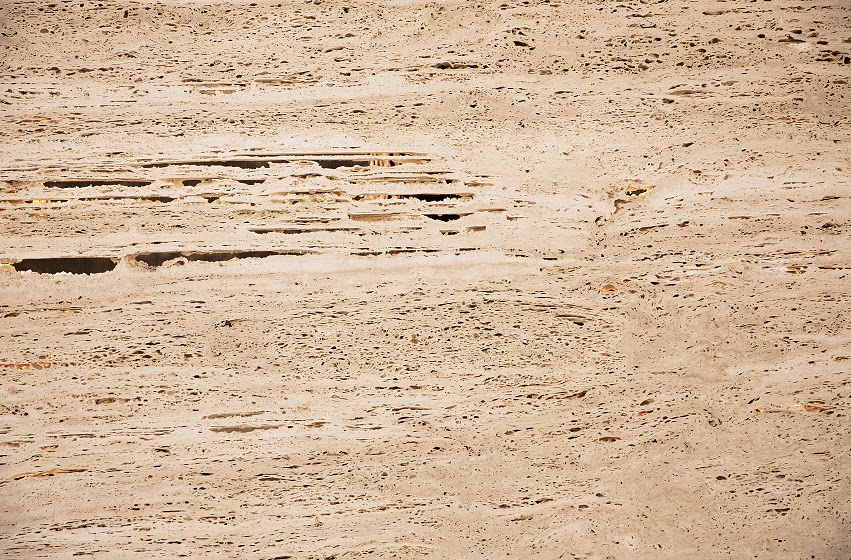 Marjan Beige Travertine is a natural stone from an Iranian quarry. This new beige travertine has a light, distinct tint that SK Stones is happy to display. Travertine in Marjan Beige exhibits color consistency, clean and beautiful lines, and an air of elegance and nobility when you use it as a building material. Marjan Travertine is available in large blocks, slabs, and tiles from SK Stone's warehouse in various colors and shapes.
Classic Beige Travertine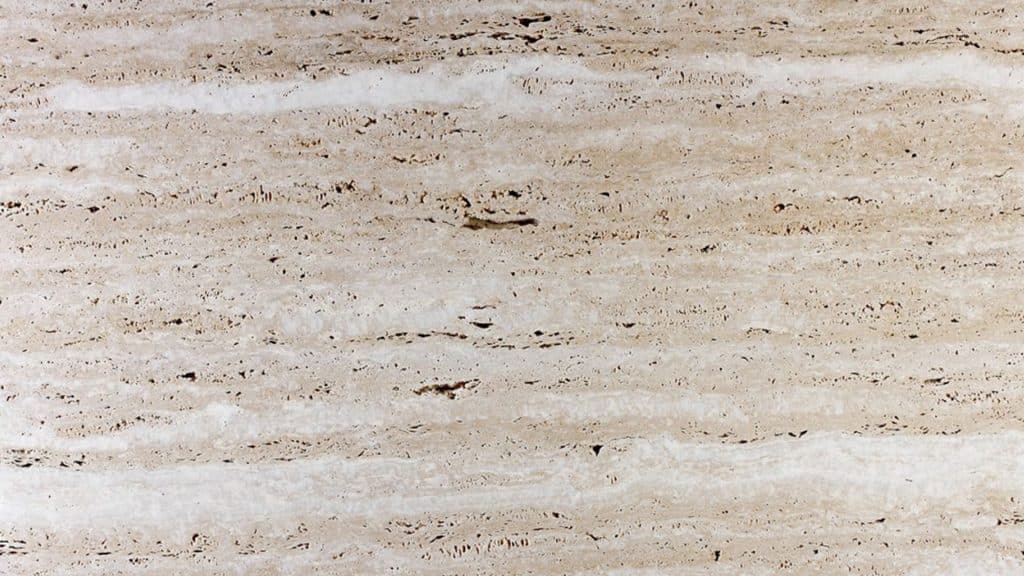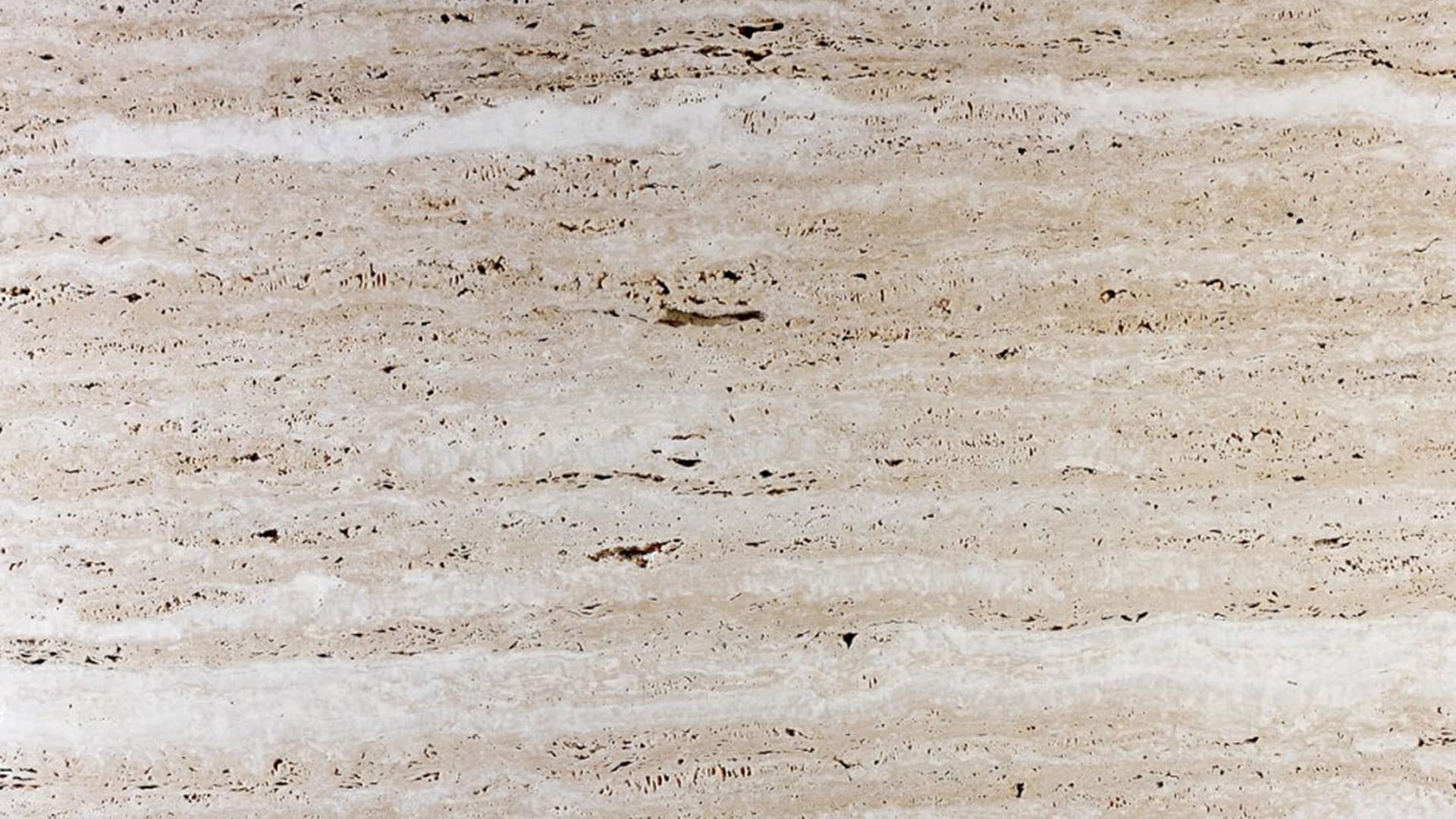 The most famous type of travertine in the world, classical beige travertine, can be found in Rome's most iconic structures. With its homogeneous light beige color and great porosity that beautifully displays the naturalness of this stone, it evokes at a glance the classical and Baroque buildings of Rome.
Persian Red Travertine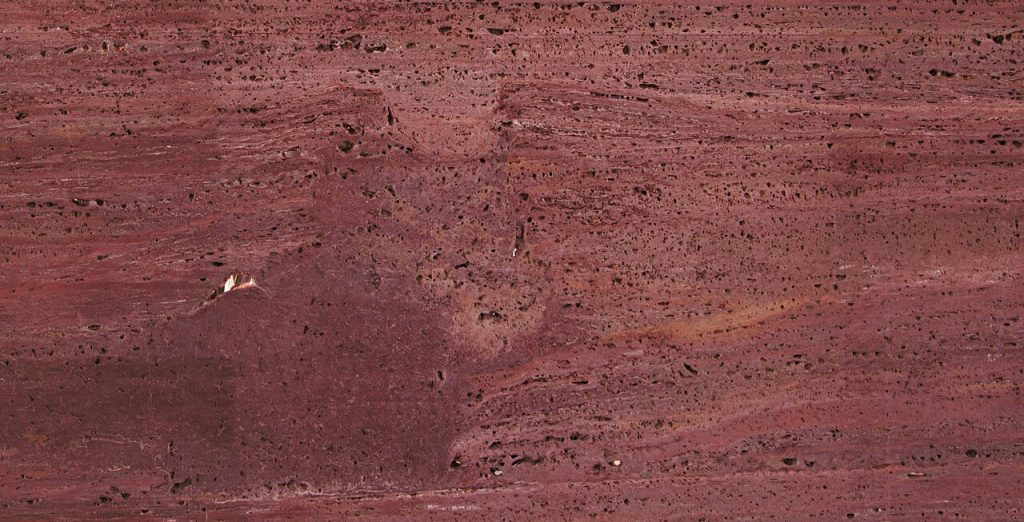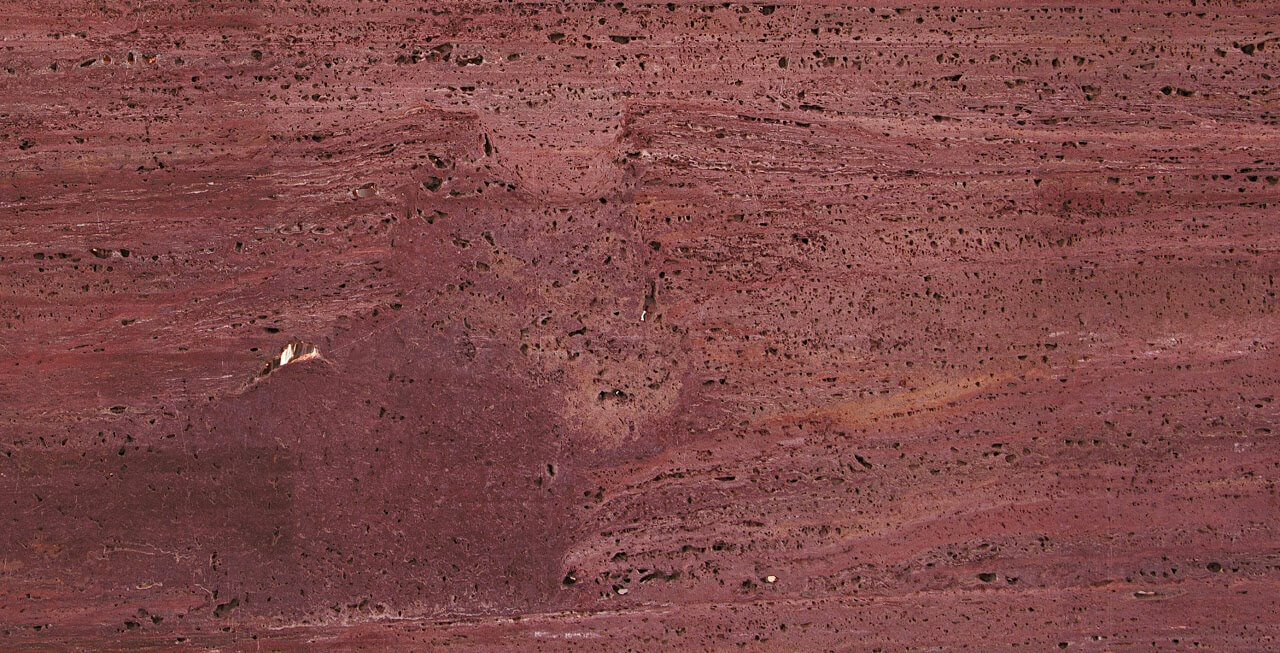 The red travertine found in ancient Persia is unquestionably one of the most distinctive. Soraya (also known as Persian Red Travertine) has an intense red hue frequently mixed with yellowish tones and darker veining. There are many different shades of red travertine, ranging from deep red to light red, depending on the quarry from where they extracted it. Contrary to popular belief, Persian red travertine has relatively similar technical properties to classic Roman red travertine, despite its distinct color qualities.
Persian Gold Travertine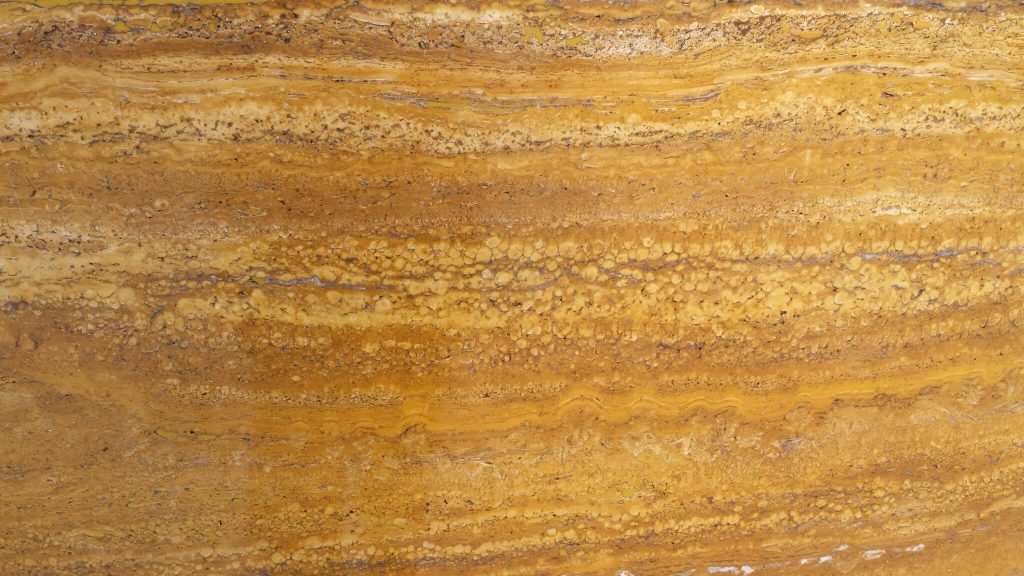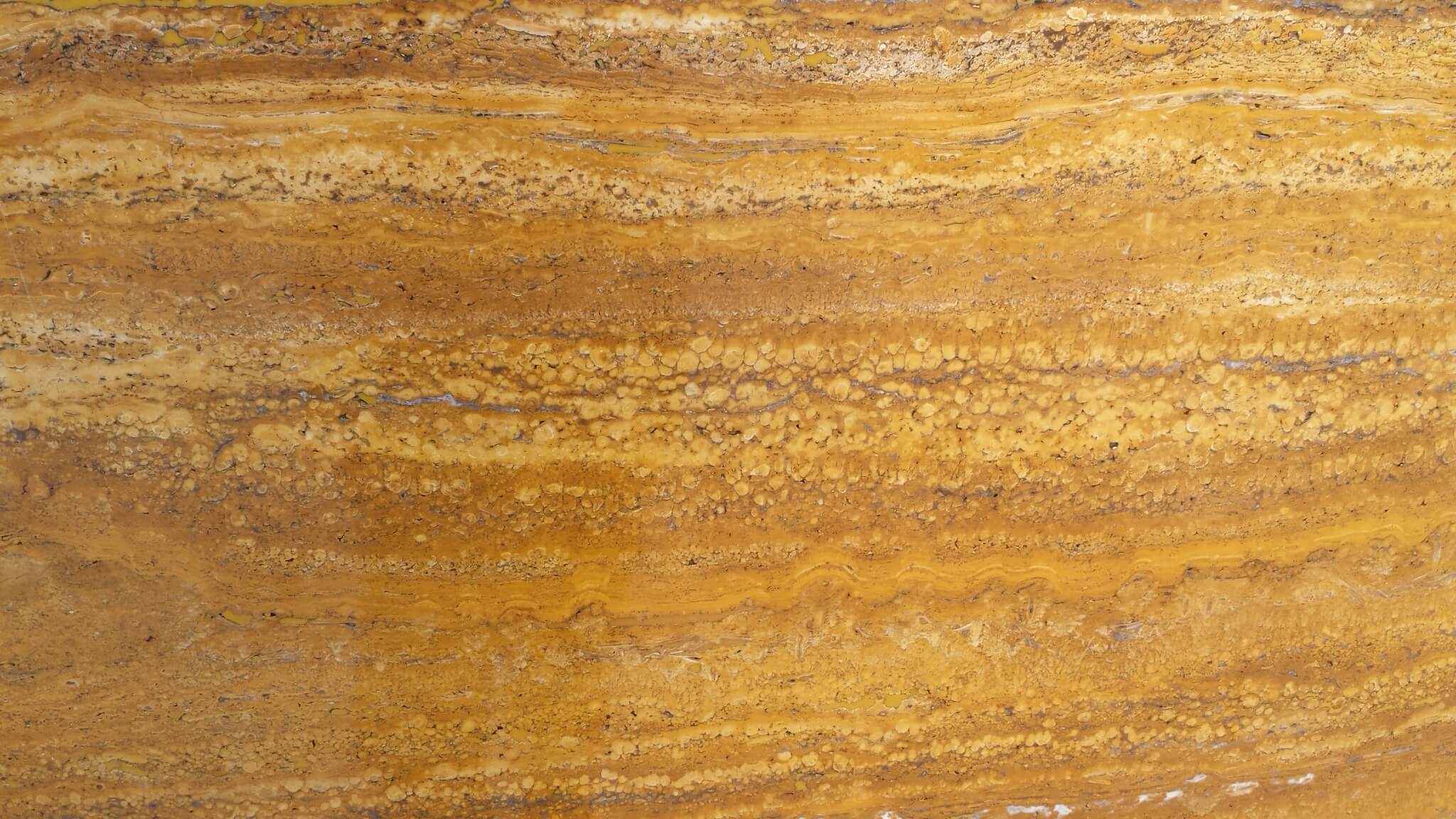 There are striking similarities between the golden travertine found in the Middle East and the Italian travertine, even down to the golden yellow and beige hues and light brown streaks.
Classic Cream Travertine
Travertine's Advantages and Drawbacks
Travertine, like any other building material, has its advantages and disadvantages. Having this stone in your home is one of the most beautiful things you can do. Travertine has many types and colors and can also be used on a wide range of surfaces, making it useful. On the other side, it's prone to staining from acidic beverages like orange juice and other caffeine beverages. Travertine needs re-sealing several times a year because of its porous nature. Liquids can infiltrate the stone's surface if the sealer is not frequently reapplied.
Uses of Travertine
Travertine is a durable and adaptable natural stone that is also resistant to external agents. You may use it for indoor and outdoor solutions in situations with high humidity like bathrooms or kitchens or "extreme" environments like fireplaces or swimming pools.
For centuries, travertine has been known as a hallmark of refined elegance. Because of its long history of use in building, the word "elegant" and "warm" conjure up images of the material.
Travertine stone's use is also in modern spaces because of its unique aesthetic characteristics variety of shapes and sizes commercially available (from large travertine slabs to mosaic tiles). You can get many colors and types of travertine and many finishes with which it can be enriched and embellished.
The following are some of the most common ways that travertine is in use in interior design and other applications for this stone:
Travertine floors
Travertine pool deck
Travertine backsplash
Travertine countertops
Travertine pool
Travertine table
Travertine stairs
Travertine cladding
Travertine kitchen top
Travertine floors
Travertine Bathrooms
A travertine bathroom is a popular option. Bathroom wall coverings made of travertine floor tiles or even a mosaic made of travertine tiles are typical for this stone in contemporary bathrooms. Natural stone travertine basins, shower trays, and even travertine tile showers are luxurious bathroom options.
Travertine Flooring
When it comes to travertine flooring, it's the most common application. In addition to being easy to install, the huge travertine slab provides an impressive visual and aesthetic impact. Because of the material's resilience to external agents and its porosity, which makes it inherently non-slip, it is possible to create outdoor travertine floors. Using travertine for your kitchen floor is an excellent choice for the same reasons.
For more information or stones needed for your home remodeling, contact us or visit the SK Stones showroom in Lahore.