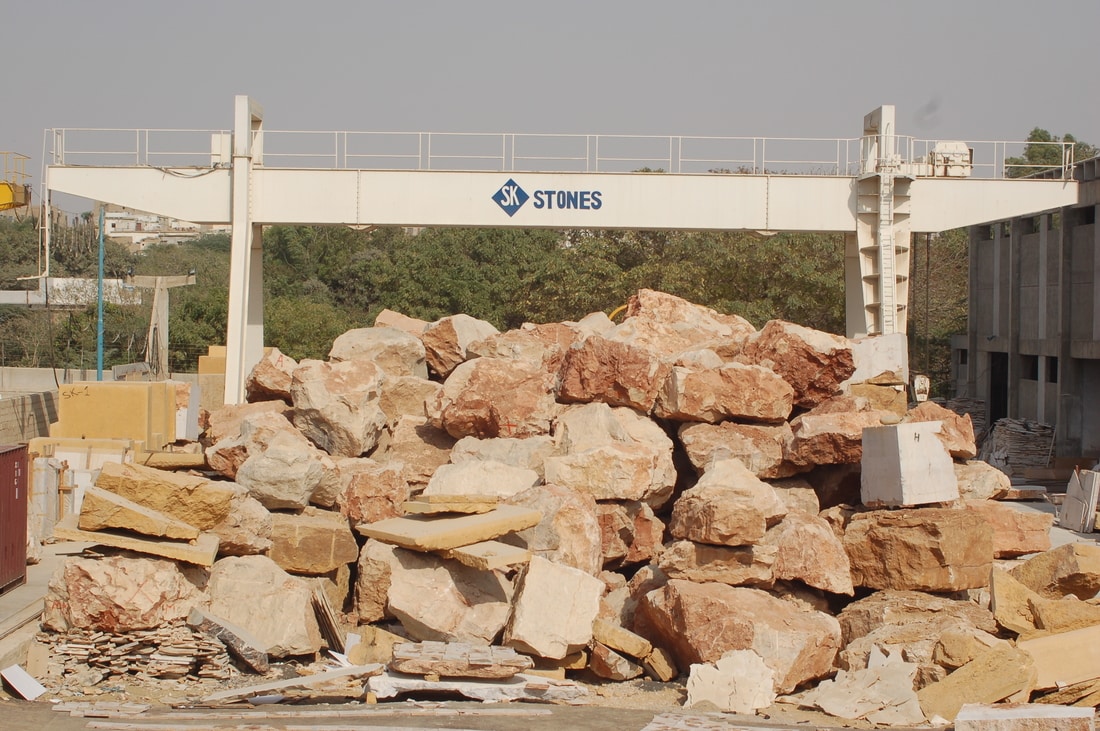 Deciding between two stunning natural stones, marble, and granite may be difficult. But you must make a decision! Undoubtedly, each one will improve any kitchen or bathroom and is aesthetically pleasing. But they all have distinctive qualities that set them apart from one another. Let's explore further what makes them unique.
In summary, granite has a more granular, fleck-like look than marble, which has veining all over. Based on composition, natural stone may be divided into two main groups:
Siliceous stone: These stones are extremely hard and simple to clean since they are mostly made of silica or particles that resemble quartz. Granite, slate, and sandstone are some of these stones.
Calcareous stone: These stones, mostly made of calcium carbonate, are sensitive to acids, such as those found in cleaning supplies, citrus fruits, vinegar, wine, and tomatoes. They need different cleaning techniques and solutions than siliceous stone as a result. Marble, travertine, limestone, and onyx are some of these stones.
Your decision will be influenced by the appearance you want to achieve and the level of upkeep you want to do.
Differences
Both marble and granite are earth-mined natural stones. However, they have pretty distinct qualities. Their porosity is where they differ the most. Compared to granite, marble is softer and more porous. On the other hand, the crystalline structure of granite increases its resistance to scratches, stains, and discolorations. In actuality, it is the most durable natural stone.
As an igneous rock, granite is a product of the cooling of a once-molten rock as it was buried deep below the earth's crust.
Marble, on the other hand, was previously limestone that underwent drastic changes in its crystalline structure and the addition of new minerals. These additional components are what create marble's characteristic veining.
Similarities
The two have a lot of other characteristics as well.
Both materials come in various hues and designs and are rigid, hefty, heat, and scorch-resistant.
Both are natural products, giving them a wide range of organic variances in hues and patterns.
Acidic or greasy meals, as well as those with vivid colors, can discolor any stone. This implies that you must constantly seal them, generally simply once a year.
Both are produced by intricate earthly processes that frequently take millions of years to generate. This explains why it's so difficult to replicate their look with synthetic materials.
Both provide gorgeous floors, walls, backsplashes, and worktops.
Both of these distinctive stones provide a high rate of return on investment for any bathroom or kitchen remodel.
Contact SK Stones Pakistan
Allow the professionals at SK Stones to assist you if you have any additional inquiries regarding the distinctions between marble and granite to pick for your home or office. Visit our showroom in Lahore, Karachi, or Islamabad, phone us at +92 300 8461 341, or feel free to browse our website.
Read More: Top 4 Materials for Commercial Building Renovation