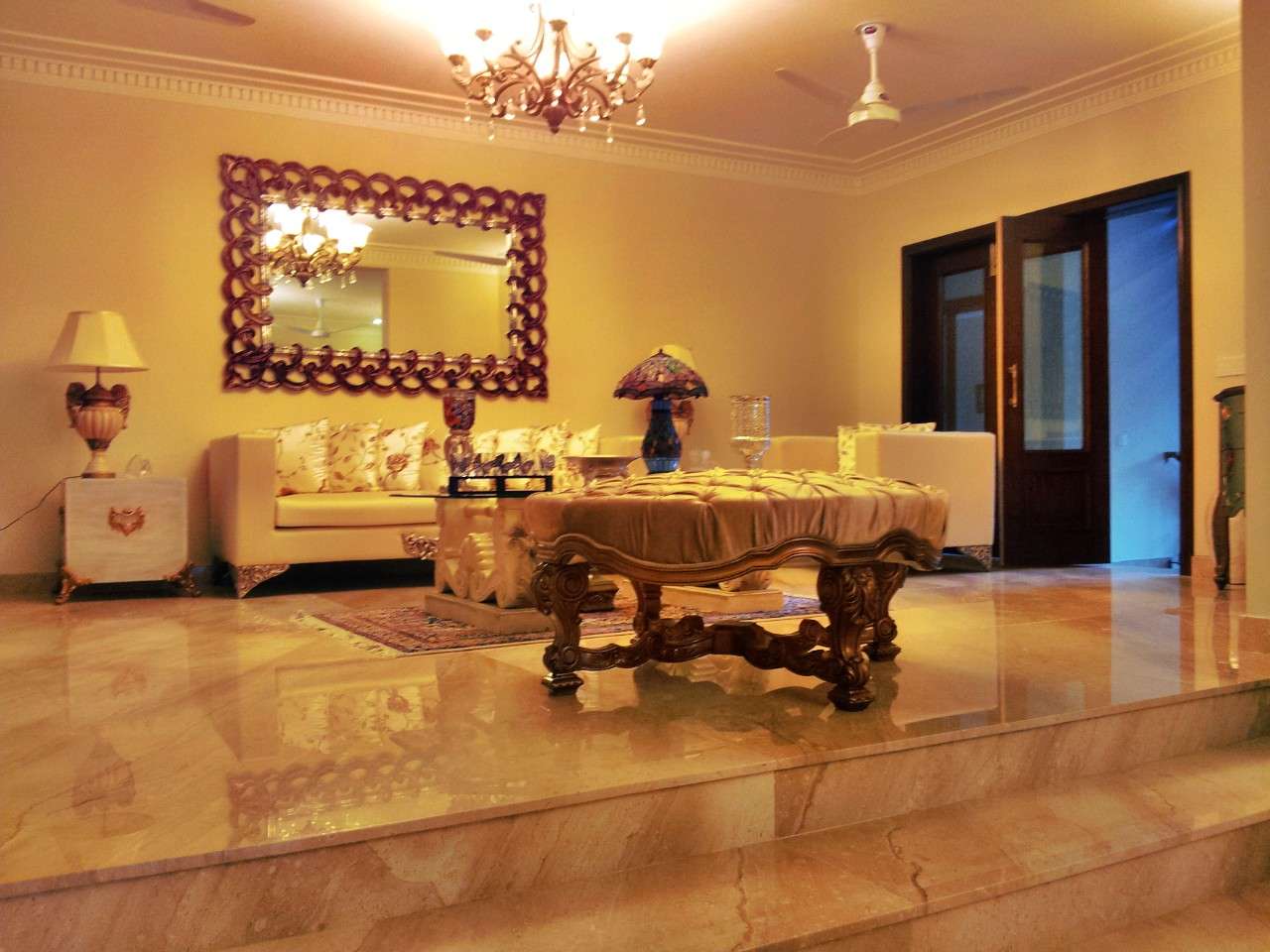 When you research the most durable and exotic natural stone materials for countertops, limestone is among them too. You always want to have the best for your home, and this can be fulfilled by placing the limestone material inside your home.
The limestone in Pakistan is quite popular due to the wide range and collection of different designs and patterns available. Natural stones such as limestone and various other natural stones are used for the kitchen and bathroom countertops.
In this blog, we will get to know the facts that how limestone is best for your kitchen and bathroom countertops. So, let's proceed to know more:
Is Limestone a Good Option for Countertops?
Common materials for kitchen countertops include natural stones. These stones are highly durable and have a rustic aesthetic that people adore. Here is all the information you require about limestone and whether or not it would make an excellent replacement countertop.
In case, if you are going to remodel your kitchen, then limestone material will prove to be the best one for your home kitchen. When you research, you find out that various countertops materials are in demand. These include granite, limestone, marble, quartz, etc.
Limestone Worktop
Calcite, a soft sedimentary rock, and natural substance derived primarily from shells, coral, and other debris, makes up limestone (a limestone worktop).
The majority of limestone comes in a variety of white, beige, grey, and tan hues with white calcium flecks, shell fragments, fossils, and mineral deposits still visible and equally scattered throughout the surface and substance.
Everyone enjoys going to the Dover White Cliffs to take in their sparkling splendor. The cliffs are enormous limestone examples. Over millions of years, this sedimentary rock develops, producing a stone with regular graining.
Limestone worktops or countertops are becoming increasingly popular among homeowners. The reason behind this popularity is that it gives your home kitchen a natural beauty and elegant and unique composition.
Most of the time professional home designers match the limestone worktops with the natural tone materials. This match will make your home look the best, and luxurious too. However, this stone is one of the softest natural stones which you can use for countertops.
Limestone for Countertops
Since limestone is easily sculpted with a chisel and hammer, architects and artists have employed it for thousands of years to make decorative accents and works of art.
Massive limestone stones are used in the construction of the Great Pyramids. Limestone is also used extensively in decorative pillars on antique structures.
Most frequently, you can select your limestone worktop by going to a stone yard or company that fabricates custom countertops.
Choose the precise stone slab that will go in your kitchen. Using computer-guided robotic saws, the stone is accurately cut to your measurements, with any edging or cut-outs being carved into the stone as they are being cut.
To prevent it from moving over time, it has adhered to your base cabinets during installation. Just for keeping it safe from any damage during shifting, these countertops are installed in the base cabinets.
These limestone countertops receive sealant which helps them to resist stains and scratches. When you are using these countertops daily, then you should take care of them properly and maintain them too.
Types of Limestone Countertops
Limestone is available in a range of colors, just like other types of stone. Different minerals that are added to the mostly calcium-carbonite mixture during the sedimentary process are what give the mixture its many colors.
Typically, if you ask for a sample of limestone from a home improvement store, it will resemble sand.
Each slab made up of a limestone countertop is unique. So, if you want to have a countertop that looks best inside your kitchen. You should visit a showroom to get ideas about the limestone slab patterns and designs.
Some popular colors of the limestone include Jura Beige Limestone, Jura Grey Limestone, crema Perola Limestone, Verde Ardesia Limestone, etc. There are two types of finishes available in these stone slabs and these include honed or polished finish.
Maintenance
Although it is extremely comparable to marble, limestone does require a little bit more upkeep and care than granite, quartzite, or quartz. Acidic foods and cleaners can easily etch it, and cutting straight on its surface can harm it as well.
Daily spills should be cleaned up with a soft cloth and a stone-safe cleaner with a pH balance. Any cleaner with citrus juice or odors should be avoided. Avoid using vinegar.
Keep your sponges for cleaning in the sink. It can scratch a limestone worktop if it feels scratchy on your skin. You need cutting boards, heated pads, and trivets.
If you look into the advantages of having limestone material countertops, then there are many. It is one of the highly durable materials and offers you a consistent appearance. So, in short, installing this exotic stone material limestone in Pakistan comes with a lot of benefits.
Now, the limestone price in Pakistan varies differently and it depends on the slab size and several other factors.
SK Stones is a leading supplier of both natural and engineered stones. You can browse our collection of luxury stones to know more!
Read More: Prospective Benefits Of Installing Limestone In Your Home