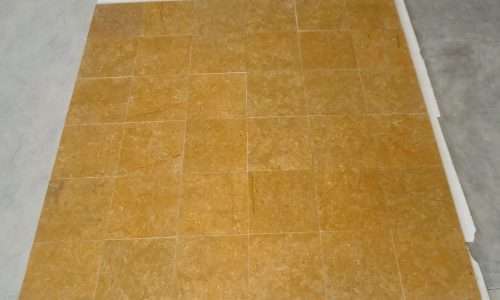 When you step on the limestone flooring, it gives your home a clean and minimal look. The calm sensations will eventually evoke your mind and give your home an exotic look and appearance. The limestone in Pakistan will give your home interior an exotic look and design.
There are various reasons why people go after limestone tiles, floorings, and countertops for their homes. We will discuss those in this blog. But, first of all, let's have a look at the limestone that what it is:
Limestone
Limestone is a natural stone that is famous for its use in floorings and tiles. This is because limestone gives your home a versatile look and appearance. This makes it an ideal pick for flooring. You will never feel out of ideas with limestone for your flooring needs.
With its serene neutral tones and organic vibe, the sedimentary stone is a timeless classic that will easily fit into any design scheme.
We provide limestone tiles in almost every color imaginable, from dusty reds to lush greens, despite the fact that traditional limestone has a light beige color.
These tiles work especially well in organic biophilic design schemes, but they also complement clean, contemporary interiors. Limestone is the ideal choice if you're searching for an organically elegant stone to balance out your home's decor.
Benefits of Installing Limestone in Your Home
When you install limestone in your home flooring, it gives an elegant look to your home. Moreover, it gives your home flooring a sophisticated, robust, and durable solution. However, if you are considering limestone for your next home remodeling, then it offers the following benefits to you:
Cost-Effective
If you go for limestone for your home flooring or countertops, then it will be a cost-effective solution. You can use limestone countertops or floorings both at your home and in commercial space.
So, limestone is a budget-friendly option for your home flooring and commercial space.
Durable
It is a challenging and difficult task to find a luxurious and durable solution for home flooring. This stone is the ideal pick as it fulfills all of your home floorings needs being the most durable material.
There are various areas in your home where you can use limestone, such as a bedroom, living room, kitchen, and various other spaces. It is the ideal choice for individuals looking for opulent and long-lasting solutions due to the toughness it provides.
Adds a Luxurious Touch
In addition to providing a durable and affordable flooring option, limestone also gives your home a posh feel. The naturalness of limestone will give your flooring a modern appearance. You will always get a current look to your home, regardless of the color or style you select.
Easily Maintained
Since limestone only requires daily sweeping or stain removal with a wet mop, maintaining it is simple. Limestone is the ideal flooring option for bathrooms and kitchens because of its high level of bacterial resistance.
Flexibility
Limestone flooring is adaptable in terms of both color and style. If you decide to use limestone in your room, your options are virtually endless. Though it has an earthy tone, limestone is a natural stone that comes in a variety of colors, including beige, white, grey, and ivory.
Where Can You Install Limestone in Your Home?
Limestone is a natural stone that looks beautiful practically anywhere. Rooms are immediately filled with a luminous glow. On the other hand, it needs particular attention and upkeep to remain immaculate.
Since limestone is a porous stone, it needs to be sealed on a regular basis to prevent stains. However, make careful to quickly wipe up any spillage. It is also susceptible to acid damage. Avoid using typical household cleaners like bleach, and instead, use a neutral natural stone cleanser.
Indoor Flooring Applications
The use of limestone tiles as flooring is widespread indoors. Their pale tones will immediately increase the brightness and space of a space. On floors with little foot traffic, such as those in residences, it looks fantastic.
But because it is softer than marble and granite, this natural stone is more likely to scratch and chip. As a result, we do not suggest limestone tiles for commercial flooring with high traffic. Your limestone flooring will endure a very long time if you take good care of them.
Showers & Bathrooms
The walls and flooring of bathrooms and showers are ideal for limestone tiles. The majority of bathroom and shower room designs work brilliantly with their simple visual appeal.
Keep in mind that polished natural stone tiles may not be appropriate because they are slippery when wet. So, it is recommended that they are not suitable for those homes that have children and households.
Wall Coverings and Kitchen Backsplashes
This stone can be a refreshing and advanced choice for kitchen backsplashes and wall coverings as limestone exhibits a large invention collection which proves that it is not a boring stone even if you want to keep limestone slabs, countertops, floorings, or backsplashes simple. They will keep your home looking elegant.
SK Stones is a leading supplier of both natural and engineered stones. We are offering top-quality stones to our dealers. Browse our collection to learn more about stones!
Read More: The Different Marble Stone Floorings Available in Pakistan