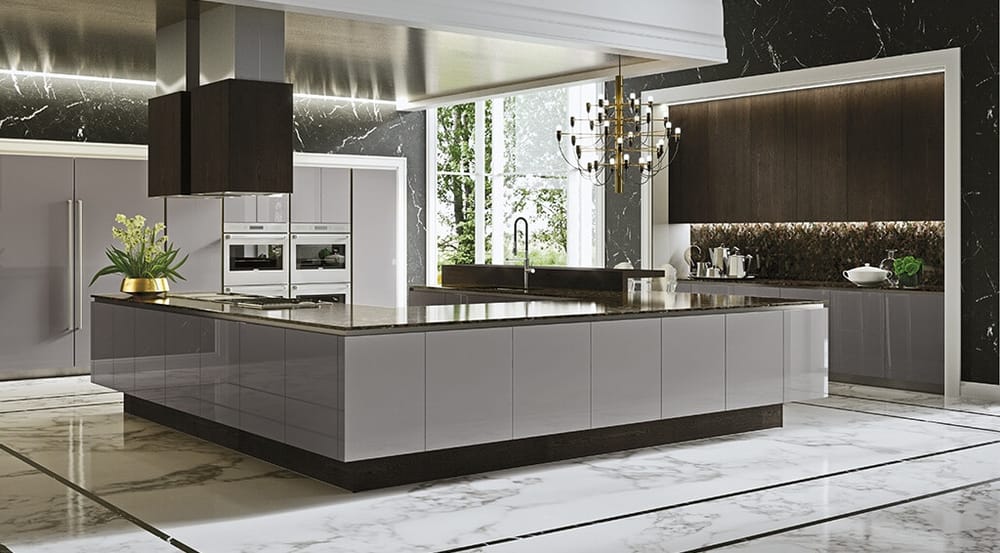 Marble, primarily produced in the Western Hemisphere, is a traditional and highly sought-after material. Due to its smoother texture, marble was chosen by the ancient Greeks for sculpture. Many homes today use it as flooring.
However, marble becomes dull after years of use and abuse and requires restoration. Broken marble stones can be repaired in several ways.
Maintaining your floor's luster throughout the year can be accomplished by fixing problems as they arise. Also, taking precautions can help you avoid completely replacing the floor.
In this article, you will learn how to fix damaged marble stones in Pakistan:
Types of Damage
You should know that any liquid, if left on the marble surface, can damage it, including water. Here are some everyday household items and solutions that could be harming your marble floors:
Tap water
Drink spills (juice, coffee, soda, etc.)
Hard detergents have acids in it
Food spills (tomatoes, berries, etc.)
Grease
Oil
Bleach
Tobacco
Liquid marble cleaners
If you are using these daily, they can damage marble floors and kitchen countertops too. There are a lot of home methods for fixing damaged marble. However, if you hire a professional, it will be an ideal option for repair.
Purchasing supplies and tools, particularly to attempt a DIY fix with no assurance of success, can cost more than hiring a professional to replace the marble in the first place.
Cracks
It is important to clean the marble before you repair a crack in it. If you use a brush, ensure that it will remove any grim, dirt, or any other debris from the damaged part. If the crack is on the sides of a marble, use a paint remover or acetone. This prepares the region for when you cover the gap with a new finish. Once you've finished, be sure to completely dry the marble.
The crack must then be filled with grout. You'll need to add a small amount of stain to match the color of the floor to make the grout blend in. You should give the grout at least 12 hours to dry after applying it and removing any excess.
Before applying a final coat of polyurethane, fill in any bald spots and level the surface. Please be aware that you might need to replace the marble tile if it is missing.
Marble
Marble stone is a porous material. This means if there is any liquid left on its surface, then it will seep into the stone. Your approach to lean the stain depends on the type of stain on the marble.
Most people use acetone, paint thinners, bleach, rust removers, and oils to remove stains from the floor or countertop. Although, it results in making the marble scratched or spotty. Moreover, sometimes, these solutions can damage the marble more.
If you start using any acidic solution on the marble stone, it will cause more damage. This will cost you more. So, the best option is to hire a professional with the expertise to repair the marble floor or countertop damage.
Scratches
Suppose you do the scratch removal process on your own. You risk doing even more harm in that case because it calls for professional help, specialized equipment, and solutions.
However, if you choose to skip professional assistance, you might be able to polish away marble scratches.
Before applying the polish, you should clean the surface and buff it with a damp or dry cloth. Polish has a small quantity of water in it, and it fills the cracks. This makes cracks invisible on the stone.
Take Care of Marble Floors to Prevent Damage
Regardless of the type of marble or natural stone you have, it all needs routine maintenance and care. To maintain its inherent beauty, marble surfaces such as flooring, worktops, shower walls, and vanities require periodic maintenance.
Of course, you should prevent having to repair cracked marble flooring. Everyday use of marble flooring can damage it, but there are ways to stop it from wearing out too quickly. Here are some pointers for caring for your marble and avoiding more harm:
Always use a string mop of cotton material to wash it.
Strictly avoid using acidic cleaners on the marble. Instead of this, you can choose warm water.
Try to clean any spill on the marble immediately so it will not seep into the structure.
Avoid dragging heavy equipment on the marble.
If there are some high-traffic areas, you can secure them by placing protective mats.
No matter how well you maintain your marble floors and countertops, eventually, professional cleaning will be required. You will know it is time to hire a specialized crew to assist you in restoring your marble floors to their former luster when you notice that they are heavily filthy, have discolored sealers, or have yellow wax build-up.
Hiring an Expert Can Restore Damage to Marble Stone
Professional experts can help you in restoring damaged marble surfaces and stones. For this, you can contact us at SK Stones we are experienced in repairing marble floors and countertops. Our professionals have the necessary expertise in repairing a marble stone. Contact us today for your marble countertop repair!
Read More: The Different Marble Stone Floorings Available in Pakistan