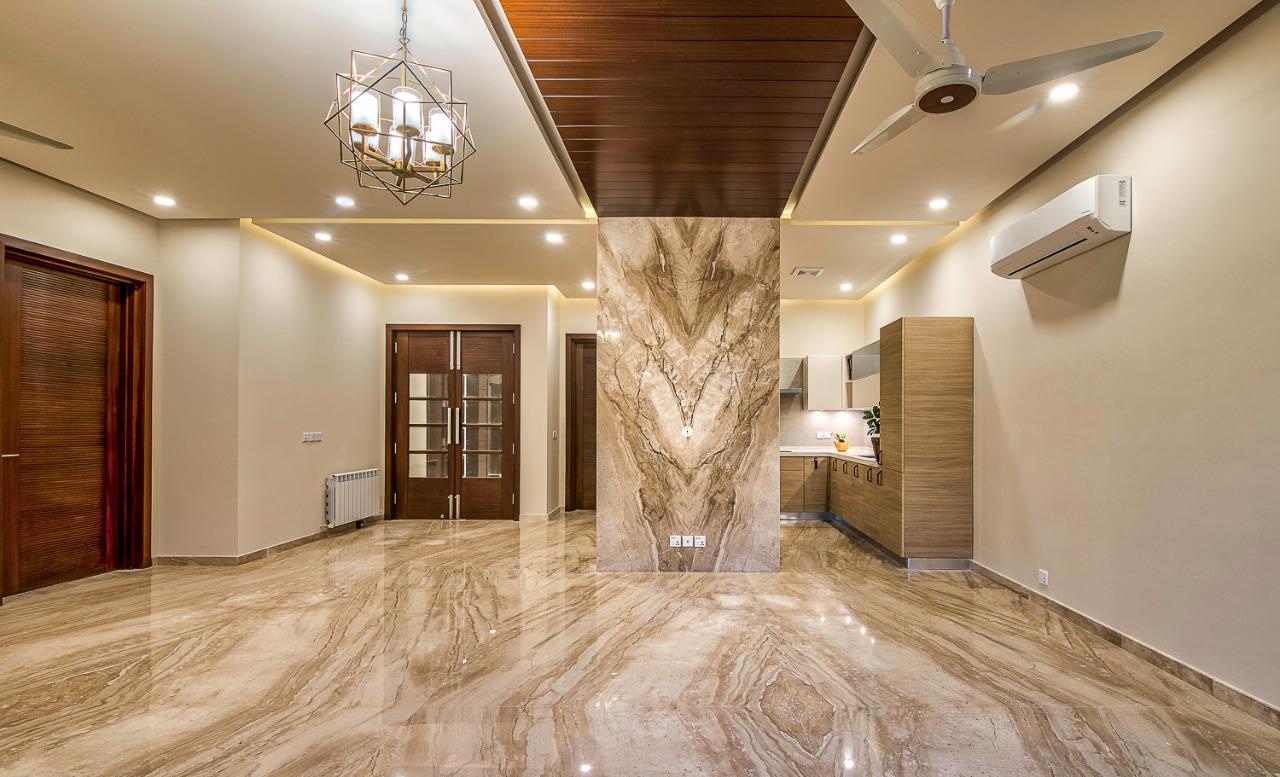 If we look at the last halt in the construction work, the world is back on track and ready to do the routine work. Pandemic not only stopped the work progress in Pakistan but the whole world. Although the pandemic effectively curbed the construction work, a few reasonable steps of the current government proved to be the game changers for the construction industry and the daily wagers. Efforts such as the housing scheme and corporate offices construction were adequate for the persons on daily wages and keeping their life circle running. Since now the world is moving towards a resumption of work, developing countries need innovation in their infrastructure. There should be a shift towards a more stable type of home construction. It demands the use of materials that have greater strength and more extended durability. One such type is the addition of more stable and effective Marble flooring to your homes and offices.
Home construction necessitates using a variety of materials that blend perfectly to provide you with a fully equipped modern home that is ready to move in and welcoming. On the other hand, material selection is influenced by personal tastes and a homeowner's or contractor's cost constraints. For example, marble flooring is popular in Pakistan, as it is in many other countries, to lend a sense of elegance to modern interns. As a result, the country is a significant source of raw materials. However, there are various varieties of marble flooring on the market, each with a varied price per square foot based on its distinct characteristics and qualities.
We'll go over the benefits of marble flooring in Pakistan and then help you determine which type is ideal for you by identifying the top varieties available.
Benefits of Marble Flooring
Are you thinking of purchasing marble flooring in Pakistan? If that's the case, here are some of the most important advantages to consider:
· Enhances the charm of your interior by adding elegance.
· There are a variety of sorts, colors, and styles to pick from.
· Material that is entirely natural and has a variety of designs.
· Allows natural light to pass through it, giving it a luminous appearance.
· It's simple to polish and keep its luster and smoothness.
Types of Marble Flooring in Pakistan
We'll now look at the many varieties of marble flooring available in Pakistan if you want to renovate or repair your home. The following are the most famous varieties:
· Badal Grey
· Grey Emperador (Oceanic Grey)
· Tavera
· Botticino Fancy (Multi Beige)
· Michael Angelo (Black & Gold)
· Verona (Perlino)
· Ziarat White (Universal White)
Let's look at the characteristics of each of these varieties of marble flooring in Pakistan and their costs.
Badal Grey Marble
It is referred to as a low-Cost Grey Marble, ideal for Flooring in Pakistan. Based on its appearance and style, it is the type that will suit you if you have a small budget.
Alternate Names: Badal Marble, Badal Abbot Marble, Mad White Marble, Ziarat Badal, Grey Marble are other stones' names.
Properties: These are based on the location and appearance of the specific Material. The origin of this marble is ziarat swat. It is a popular and locally quarried type of marble flooring in Pakistan. It is a combination of silver and grey with streaks of white or black.
Grey Emperador (Oceanic Grey Marble)
Due to its resemblance with the ocean color is, it is referred to as Oceanic grey. This is because the color mix of light grey and dark brown generate an ocean-like color.
Properties: Oceanic Grey, as it is known in the market, is a mid-range marble that comes in shades of grey to brown tones and is utilized as a flooring option in elegant and budget-conscious homes.
Tavera Marble
Tavera is beige marble for your flooring needs and is the type that will be per your budget.
Alternate Names: Tervera Marble, Travera Beige Marble, Travera Cream Marble, Travera Limestone.
Properties: Based on its appearance, Tavera is a beige marble with natural, earthy streaks commonly used in Pakistani homes.
Botticino Fancy (Multi Beige Marble)
Botticino Fancy is a low-cost option for your home or office flooring. It is called Multi beige based on different varieties of color.
Alternate Names: Botichinno Marble, Boticina Fancy Marble, Boticina Cream Marble, Boticina Flower Marble, Botticino Cream Marble, Botticino Flower Marble, Botticino Fancy Beige Marble, Bootiesena Cream Marble.
Properties: The beige marble Botticino Fancy Marble is quarried in Pakistan. Countertops, monuments, mosaics, staircases, exterior and interior walls, floor applications, fountains, and other design projects significantly benefit from this stone. Polished, Sawn Cut, Sanded, Rock faced, Sandblasted, Tumbled, and more finishes are available for Botticino Fancy Marble.
Read More: Difference Between Marble & Granite
Michael Angelo (Black & Gold Marble)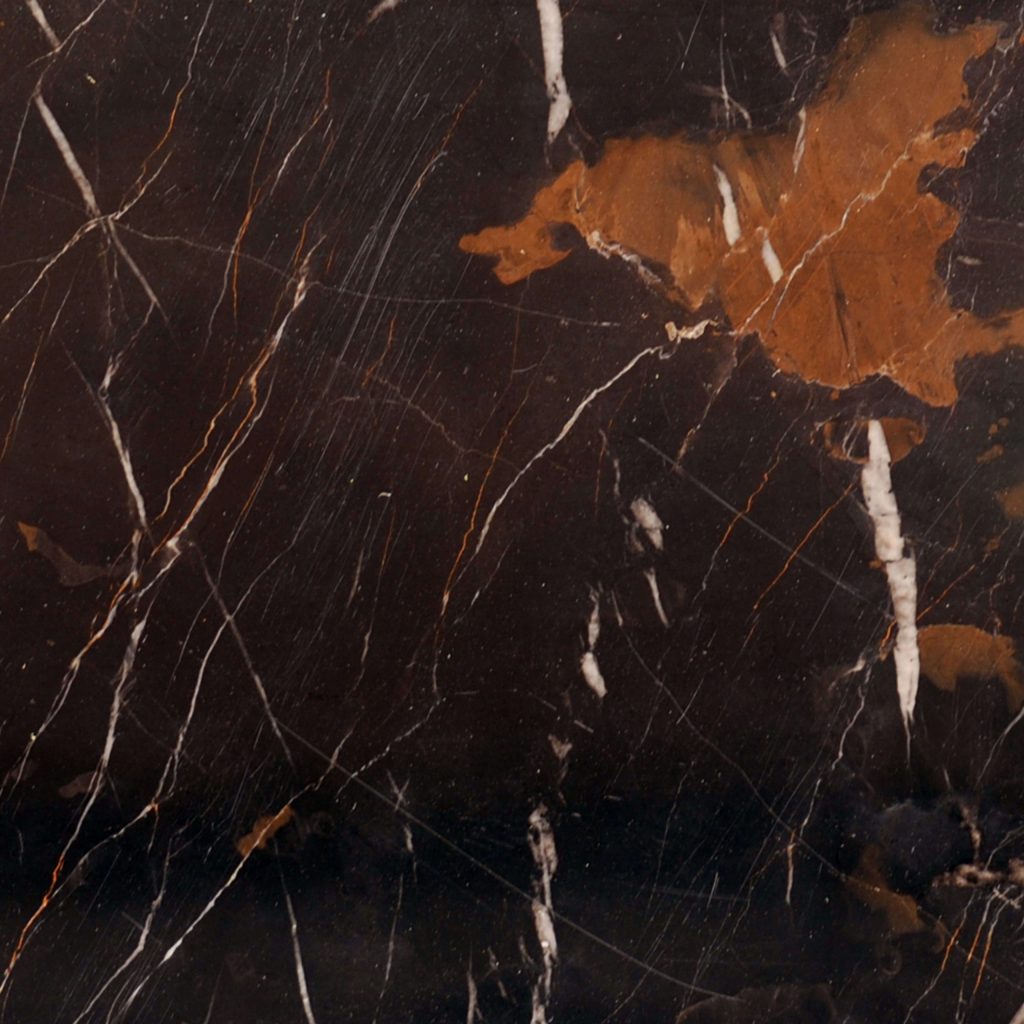 To make your home or your office unique and fancy, Michael Angelo or Black and Gold Marble is the best option for you. This stone to your flooring will help you add a unique look to your floors.
Alternate Names: Black and Gold Marble, Michaelangelo Marble, Black Gold Marble.
Properties: Adding an aesthetic finish to your flooring, Black and Gold Marble is widely used in Pakistani homes and offices because of its unusual appearance, which features streaks of black, gold, white, grey, and brown that blend to create beautiful patterns.
Verona (Perlino Marble)
It is a low-cost option for your home flooring needs. If you have a low budget and looking for an option that will suit your demand, this is the stone that you should fix on your floors.
Alternate Names: China Verona, Verona Beige, Verona Marble
Properties: This is a mid-range investment if you want to install marble flooring in Pakistan. It is imported from China and is often referred to as 'China Verona.' However, the marble has crystals embedded in its surface, indicating its high grade. Verona Marble of the highest quality has the fewest crystals. It usually's beige, but scarlet veins might run through it.
Ziarat White (Universal White Marble)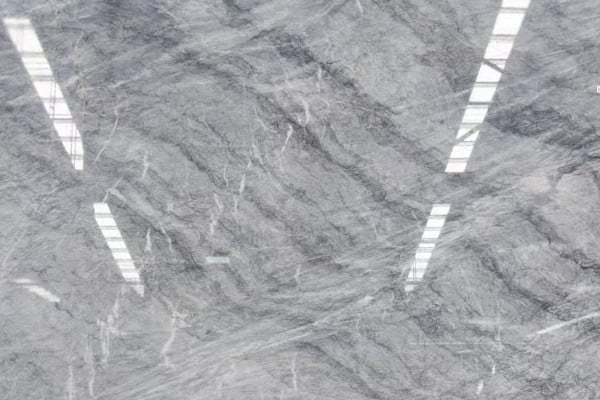 Universal White Marble is considered one of the costliest types of Marble Flooring in Pakistan.
Alternate Names: Mohmand White, Super White Marble, Tropical White
Properties: Ziarat, White marble flooring is quarried in Ziarat, Khyber Pakhtun Khuwa, Mohmand Agency, and is considered one of the best quality marble flooring in the country. The colors for this species can range from pure white to faint grey streaks or black patterns on a white background.
Note: These stones are named based on their origin. The qualities included in the specific stones result from the Material that makes them. Different colors and veins patterns observed in these stones result from the addition of impure substances. The hardness and mineral presence depends on the environment where that stone formed. Impurities present are the extra Material added when the marble bakes under the surface. The difference in marble is because each of the marble types forms under different conditions. But you can choose the style as per the requirement and your budget because there is a wide variety of such stones available at our site.
Purchasing marble flooring in Pakistan is simple if you have a budget and a color scheme. Marble flooring is available at both wholesale and retail prices, and buying in bulk almost always ensures a good deal in the long term. For a wonderfully finished interior, look at these marble staircase designs and the costs of marble slabs for counters and stairways. Stone flooring options such as granite or onyx are another option to consider. You can also look into the most common varieties of marble flooring tiles in Lahore, Pakistan, and their prices, to determine whether a tiled floor will better suit your design needs.
For more information or stones needed for your home remodeling, contact us or visit the SK Stones showroom in Lahore.