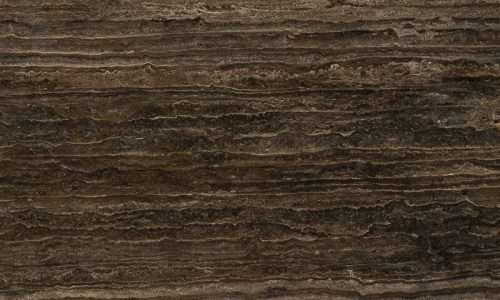 There are various natural stone materials that can be found for your home, and they are popular among homeowners too. Travertine stone is one of them and is famous for installation at various places inside the home.
It is a kind of limestone that is manufactured as a result of deposits of natural minerals in the spring. Travertine is a sedimentary rock which comprises calcium carbonate. Calcite is another name for calcium carbonate.
The travertine stone countertops and tiles both exhibit unique features. This stone's unique features result from the other minerals mixed with calcite.
This stone travertine is one of the exotic stones which possess some versatile characteristics. The versatility and elegance of the products made from this stone are truly remarkable. Its unique features are a result of the other minerals mixed with calcite, making it a prized material for a variety of uses.
One of the additional features which make it distinctive from other natural stones is that it offers finishes in different types of materials.
Marble, Onyx, Granite, Limestone, Slate, and various natural stones are a few of the others. Travertine differs significantly from other stones, primarily because of the method it is made. However, they also have a variety of other characteristics.
Some of the reasons behind the popularity of silver travertine stone tiles are listed in this blog. So, without any further ado, let's start:
Reasons Why Silver Travertine Stone Tiles Are Popular:
Silver travertine stone is famous among individuals such as landscapers, architects, and renovators. This is due to the following reasons:
Monochromatic tone
These tiles have a rich monochromatic tone which gives a natural luster to them. This natural luster makes these tiles much more appealing to others.
Highly Durable
They can survive heavy foot traffic because they are incredibly durable and strong enough to support a lot of weight.
Resistant to Scratches
This kind of tile is less vulnerable to harm because it does not scratch or chip as easily. It is particularly beneficial for both indoor and outdoor activities because it is not affected by water.
Resistant to Extreme Weather Conditions
This sort of tile's ability to withstand extreme weather, including rain, hail, and scorching sun, is one of its best qualities. It is, therefore, a well-liked option for outdoor use.
In addition to not being impacted by typical weather, it can withstand extremely low temperatures as well as intense heat waves. This makes it a popular option for usage in areas that are vulnerable to bushfires and in extremely cold temperatures.
Best for Outdoor Gatherings
For people who want to organize outdoor gatherings, this is the best option because the tiles won't get stained or damaged.
Available in a Variety of Finishes
To fit a wide range of uses, travertine can be constructed with a variety of finishes.
It is possible for it to have a polished finish for an opulent, glossy, smooth appearance and a reflecting surface. If you're considering using this stone for your project, you may want to consider a honed finish option as well.
This type of finish provides a smooth, matte surface with a great texture and without any shine. It's a great choice for those looking for a more understated look.
The brushed finish gives it a classy appearance while giving off a natural appearance thanks to its textured finish.
Small bits of stone, cut to a specific size, can be used to create the tumbled appearance by being placed in a rubber-coated plastic barrel with water and abrasive grit. This will look naturally worn out and have rounded edges.
Affordable and Easy to Maintain
When using them for the entire floor or any other purpose, travertine tiles are more affordable. Since they contain tiny holes that do let liquids penetrate and make it easier to stain, they are simpler to maintain.
However, this issue is solved by applying a sealant, making the tiles stain-resistant. A reapplying sealant may be required occasionally, but this is not very common.
White Travertine Stone
White travertine stone is the ideal choice for use in the walls, interior and exterior, and facades of buildings. Among all the travertine stone types, white travertine stone is the best of all. This stone is famous because of the magnification and light it offers to the building.
Application on Wall and Façade
White travertine is the greatest material to use for walls and facades for a variety of reasons. Utilizing white travertine offers the structure a homogeneous appearance that adds to its special attractiveness, which is one of the most significant benefits.
Additionally, the building's flawlessly clean and shining exterior reflects light, enhancing its appeal twofold.
The porosity of these stones reduces the building's overall weight. Additionally, it gives the mortar a high level of adhesive strength. Additionally, these stones hardly ever fracture or split under a variety of weather circumstances.
Stone Artifacts
This white travertine stone type is widely used in artifacts. These artifacts include fountains, stone handrails, stonemasonry, statues, door phone stand, etc. In these products, there is a beautiful effect of this stone because of the bright and radiant color it possesses.
Final Words
For years, both natural and engineered stones have been used in building architecture of various buildings. It is a highly demanding stone due to the aesthetic effect it gives to the building. You can also check the travertine stone collection at SK Stones to know more!
Read More: All The Things You Should Know About Marble Stone