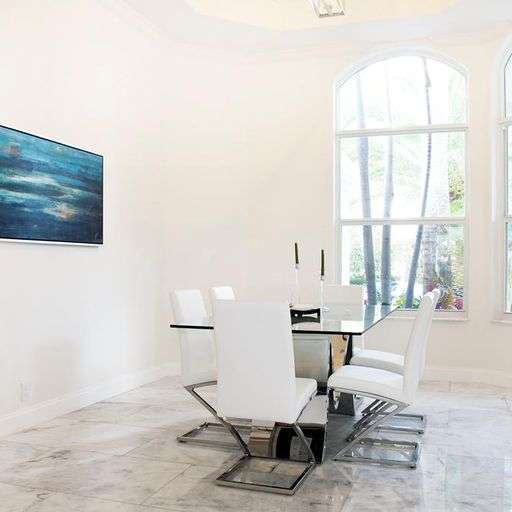 We have a large number of natural resources available in Pakistan, and marble stone is among them. Marble is famous for quite a lot of reasons and in Pakistan, you will ultimately find a large variety of marble stone. You can use marble for a variety of purposes such as in bathrooms and kitchens for countertops.
Well, marble stone flooring is also quite popular among homeowners. One of the most well-liked and highly sought-after building materials is marble. Marble and stones are among Pakistan's most important natural resources.
There are a lot of natural resources in Pakistan. Over time, Pakistan's marble and stone sector has expanded quickly and is now a significant part of the nation's economy.
Pakistani marble and stones are utilized extensively in architecture, interior design, and fine art because of their beauty and elegance in both domestic and foreign markets.
In this blog, you will learn about the types of marble stone available in Pakistan, and many other details about them:
Marble Stone
Marble is a natural stone that is available in Pakistan in a wide variety and makes your home looks the best. It doesn't matter whether you are placing the marble stone as marble countertops in your bathroom or kitchen, or you are going to have the marble flooring on your home floor.
Moreover, when it comes to marble, then everyone loves to have it in their home. This natural stone always has a versatile nature such that it makes an amazing combination inside your home with various elements.
It is a great option for a variety of applications, from floors and countertops to walls and exteriors, because of its strength, beauty, and adaptability. Nevertheless, the type of marble is one of the main issues. We will provide you with a thorough overview of the many types of marble found in Pakistan in this blog.
Origin of Marble
Due to the pressure of the earth's layers over many years, marble is a limestone rock that has crystallized beneath the surface of the planet. On the seafloor, shells, bones, coral, and algae gathered over millions of years, were compressed, and eventually transformed into limestone or marble.
Types of Marble and Stones
In Pakistan, you can find a plethora of marble and stones and they all are unique. There are many different types of marble and stones in Pakistan, each having special qualities and applications. Black and Gold, Sahara Gold, Ziarat Supreme, Indus Gold, Botticino, and Verona Beige are a few of the most sought-after marble and stone varieties in Pakistan.
You can use these marble for flooring, countertops, walls, and other decorative applications because of their great quality and exquisite designs.
In addition to this, marble is quite popular for use in commercial buildings. This stone makes a place more decorative and gives a warm appeal to your home. The marble design in Pakistan varies which creates unique decorative patterns.
The marble price in Pakistan depends on various factors. These factors include; which type of marble you want to purchase, and the availability and quality of the stone. Following are some of the types of marble which are quite popular:
Botinica Marble
This Botticina Marble is beige and has elegant grey and light brown veining on it. This marble type is quite popular among homeowners because of its durability and elegance.
The common use of Botinica Marble is in commercial buildings. Well, you can find this in many residential homes too.
Botticina Fancy Marble
Botticina Fancy Marble is a beige marble with distinctive veining and patterns. It is frequently used in both residential and commercial structures for floors, walls, and decorative things.
Black and Gold Marble (Michael Angelo)
This type of marble stone is unique as it features some elegant colors that's why it is considered among the exotic marble stones.
This stone features a black colored base and has a strong veining of gold and white veins. This marble type is highly durable and comes with a glossy finish. Thus, these qualities make it perfect for cladding, kitchen countertops, and flooring.
Verona Beige Marble
A marble with a light beige hue recognized for its delicate patterns and tenacity is called Verona Beige Marble. It is frequently used for countertops, walls, and floors in both residential and commercial structures.
China Verona Plain Marble (Parlino)
China Verona Plain Marble is a marble with a light beige hue that is renowned for its robustness and delicate patterns. It is frequently used for countertops, walls, and floors in both residential and commercial structures.
Verona Spots Marble
This marble type is unique and features a trendy and aesthetic color scheme which is a cream base with brown and beige spots on it. You can find Verona Spots Marble on walls, and floorings. One of the uses of this stone is in high-end and luxurious commercial and residential buildings.
SK Stones is a leading supplier of marble stones in Pakistan. You can browse our collection of marble stones to know some other types of marble!
Read More: All The Things You Should Know About Marble Stone